Federal Coach Bus
Industry-leading manufacturer of luxury shuttle and tour buses.
Federal Coach Bus is an industry-leading manufacturer of luxury shuttle and touring buses in the United States. For over 30 years, Federal Coach has been honing their craft and producing some of the highest quality vehicles on the market.
Federal Coach buses are built on rugged, dependable, and smooth-riding chassis from Ford, Freightliner, and International. All coaches are ADA-compliant, QVM certified by Ford Motors, and ISO 9001:2008 certified, in order to meet regulatory and quality standards for accessibility. Each vehicle is backed by strong warranties that provide reliable parts, service, and support.
Federal Coach Bus offers executive coach and limo buses ranging in capacity from 12 to 44 passengers for shuttle and tour applications.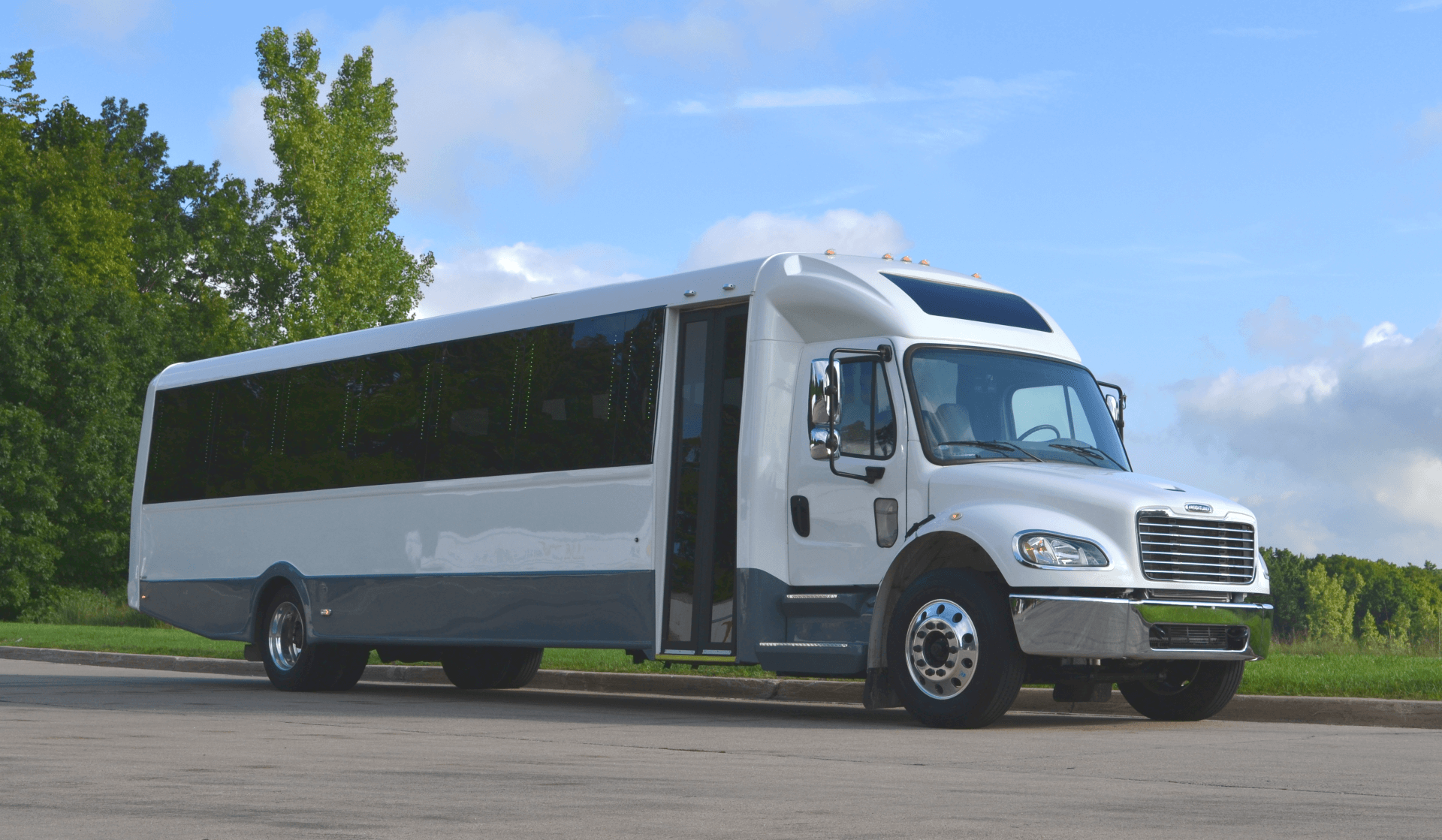 REV Group
Vehicles that connect and protect people around the world.
Federal Coach Bus is a member of the REV Group of companies in the United States. The REV Group is a major manufacturer of specialty vehicles, including 30 individual brands and industry leaders in eight different markets. Among REV's lineup, you'll find vehicles that fight fires, transport patients to emergency rooms, offer mobility to people with disabilities, and much more.
The REV Group provides unrivalled support to its customers, through an extensive network of dealers and parts suppliers across North America — including the team at Creative Carriage. When you purchase a REV Group vehicle, you can rest assured that you'll have reliable support for parts and servicing on your vehicle.