Revability
Innovative manufacturer of wheelchair accessible van conversions.
Revability is an American manufacturer of wheelchair accessible vehicles that offers wheelchair conversions for some of the industry's most trusted models, including the Dodge Grand Caravan, the Chrysler Pacifica, the Toyota Sienna, and the Ram ProMaster.
Revability vehicles help provide users with the freedom and mobility to explore the world around them, giving them the ability to access challenging destinations with greater ease. Their vehicle models offer options for rear entry or side entry and can be customized for either ramp or lift access, allowing customers to find the solution that fits their specific requirements.
At Creative Carriage, we carry both rear entry and side entry Dodge Grand Caravans from Revability, available with low-floor designs and wide, high-capacity ramps.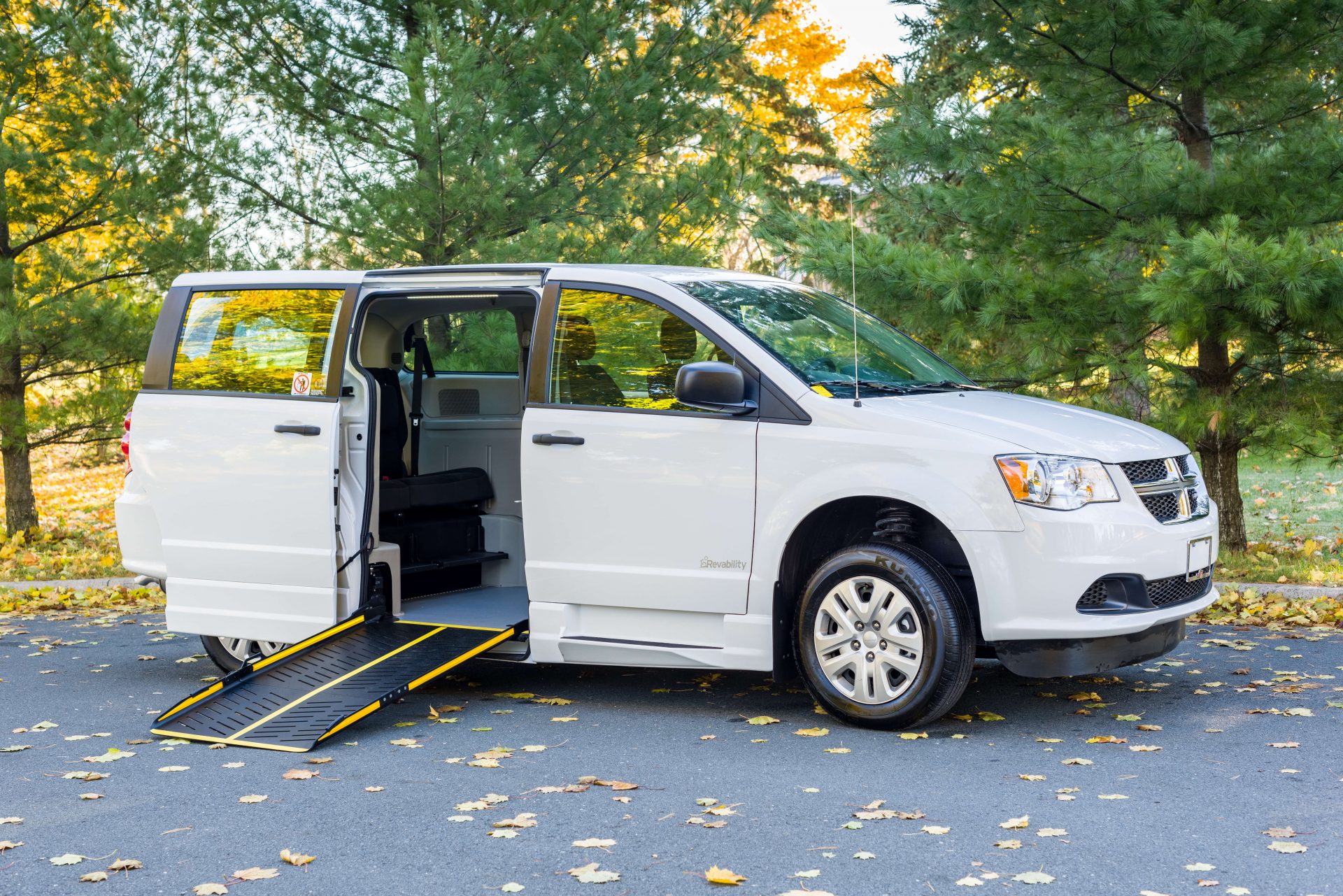 REV Group
Vehicles that connect and protect people around the world.
Revability is a member of the REV Group of companies in the United States. The REV Group is a major manufacturer of specialty vehicles, including 30 individual brands and industry leaders in eight different markets. Among REV's lineup, you'll find vehicles that fight fires, transport patients to emergency rooms, offer mobility to people with disabilities, and much more.
The REV Group provides unrivalled support to its customers, through an extensive network of dealers and parts suppliers across North America — including the team at Creative Carriage. When you purchase a REV Group vehicle, you can rest assured that you'll have reliable support for parts and servicing on your vehicle.