About Creative Carriage
Industry-leading manufacturer and supplier of wheelchair accessible vehicles.
Creative Carriage is an industry-leading manufacturer and supplier of wheelchair accessible vehicles in Ontario. Since we built Canada's first fully-compliant wheelchair accessible taxi in 1988, we have led the way in the design, construction, and conversion of specialty vehicles across the country.
At Creative Carriage, our mission is to improve design and safety standards for wheelchair accessible vehicles. We are constantly innovate with vehicle designs and raise the bar for safety in our industry.
Our experienced team has been making wheelchair accessible vehicles for over 30 years, and specializes in custom, low-floor van conversions. We own and operate a 15,000 sq. ft. facility near Brantford, where we produce van conversions for a range of applications and provide comprehensive servicing for vehicles of various makes and models.
Click below to learn more about our after-sale service and support.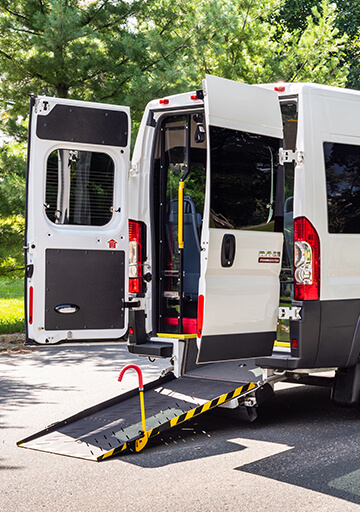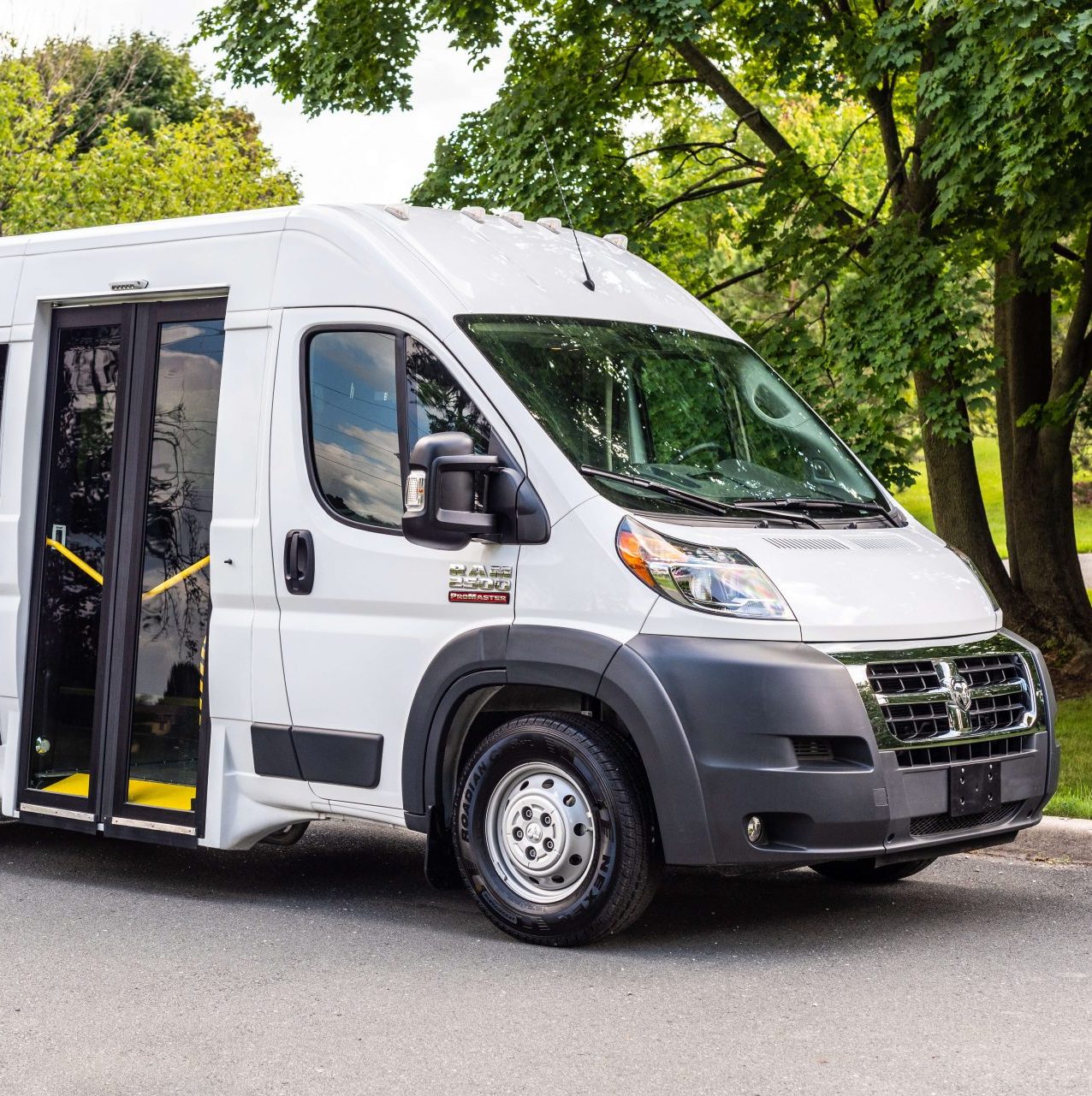 Our Leadership in the Industry
From the beginning, the team at Creative Carriage has taken a proactive role in the promotion and development of design and safety standards within the industry. We have been actively involved in a number of organizations and regulatory bodies, including:
CSA D409 Committee (Motor Vehicles for the Transportation of Persons with Physical Disabilities)
CSA D435 (Accessible Transit Buses)
CSA D436 (Accessible Over-the-Road Buses)
In addition to being members of the above organizations, current President Bob Nunn has chaired the CSA D409 Committee since 2004 and served as both the Canadian and American President of the NMEDA (from 1996 to 2006 and 2007 to 2009 respectively). He continues to be a member of the Board of Directors for NMEDA.
Creative Carriage's involvement in the professional community has led to numerous awards and commendations, most notably the 1995 Award of Achievement for Innovative Contribution to Transportation in Canada, presented by the Federal Minister of Transportation.
Our Industry Partnerships
Creative Carriage has made it a priority to form strong partnerships with top manufacturers of accessible and specialty vehicles in the United States. Today, we serve as the exclusive dealer in Ontario for the following companies:
Through these valued partners, we are able to offer customers in Ontario a wide range of options for shuttle and tour, transit and mobility, and group home applications.
From low-floor cutaway buses to luxury van conversions and much more, our supplier network provides you with the choices to find the right solution for your specific needs.