Krystal Bus
Luxury buses designed for a true executive experience.
Krystal Bus is a preferred manufacturer of luxury buses and coaches that delivers an upscale atmosphere, ultra-smooth ride, and eye-catching features. Based in Imlay City, Michigan, Krystal Bus has been building luxury buses in the United States for over two decades and have established themselves as a leading manufacturer of accessible luxury vehicles.
Krystal makes it their priority to produce high-quality buses that stand up to industry tests and regulations, delivering the best possible value to their customers. Their manufacturing facility in Imlay City is ISO 9001:2008 certified and QVM certified by Ford Motors. It also uses lean manufacturing processes to reduce material waste and remain environmentally-conscious.
Krystal Bus offers a wide range of bus models with capacity for between 12 and 42 passengers, depending on the model. Their vehicles are well-suited to a range of applications, including limo, shuttle, tour, charter, and more.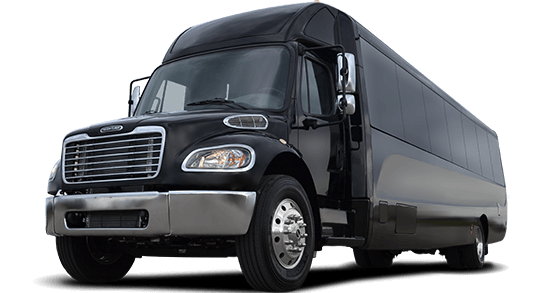 REV Group
Vehicles that connect and protect people around the world.
Revability is a member of the REV Group of companies in the United States. The REV Group is a major manufacturer of specialty vehicles, including 30 individual brands and industry leaders in eight different markets. Among REV's lineup, you'll find vehicles that fight fires, transport patients to emergency rooms, offer mobility to people with disabilities, and much more.
The REV Group provides unrivalled support to its customers, through an extensive network of dealers and parts suppliers across North America — including the team at Creative Carriage. When you purchase a REV Group vehicle, you can rest assured that you'll have reliable support for parts and servicing on your vehicle.